As soon as the Supreme Court verdict was announced in the case of Sabarimala temple, the CPI(M) leadership seemed to take a pro-entry position, hoping that it would serve as a historic moment to unite progressive elements...
---
In the country's red bastion, chief minister Pinarayi Vijayan beats history and opponents with relative ease
---
Indic religions, including Hinduism, privileged the male over the female in their quest for liberation. Sabarimala, its layered history steeped in inclusion, typifies this.
---
According to temple authorities, from Friday midnight to Saturday midnight around 46,000 devotees had reached Sannidhanam from Pampa.
---
Congress plays Hindu card, proposing a law to punish ­those who violate the Lord Ayyappa temple's 'age-old traditions'
---
Congress leaders in Kerala are past-­masters at deal-making and ­balancing weird equations.
---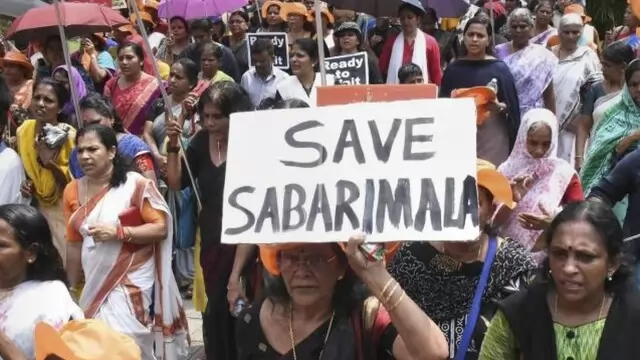 A local shop in Kerala's Malappuram district was attacked and vandalized by unidentified people after the shop owner praised the Indian-Malayalam movie, 'Malikappuram' revolving around the Sabarimala issue.
---
Activists urge discretion but women's rights groups in Kerala are trying to facilitate requests to visit Sabarimala shrine from all over India
---