A notice was issued to N Chandrababu Naidu by a bench comprising Justices Bela M Trivedi and SC Sharma, directing him to refrain from participating in public rallies and meetings until the next hearing on December 8.
---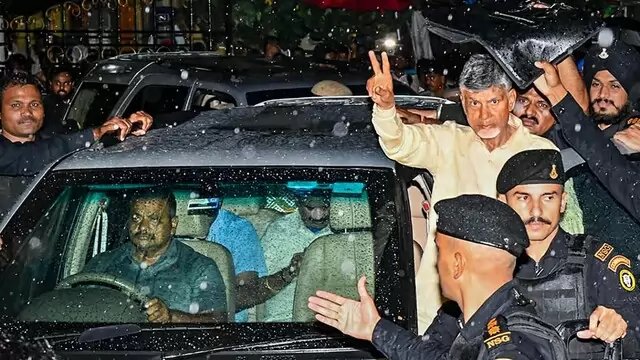 The Telugu Desam Party leaders accused Naidu of being kept in judicial custody without proper evidence and demanded that the Centre of taking note of the situation in Andhra Pradesh.
---
Protests erupted across Andhra Pradesh as police clashed with Telugu Desam Party (TDP) supporters following the arrest of TDP chief Chandrababu Naidu in connection with an alleged corruption case.
---
A special leave petition was filed by Naidu in the Supreme Court on Saturday which challenged the Andhra Pradesh High Court judgment that dismissed his petition to quash the FIR. After the plea was dismissed, a court in...
---
Telugu Desam Party chief N Chandrababu Naidu was arrested in the skill development corporation scam case on Saturday and was produced in an Anti-Corruption Bureau court in Vijayawada on Sunday morning amid tight security.
---