Real Madrid's Jude Bellingham secured a dramatic 1-0 win over Union Berlin in their Champions League opener, while Inter salvaged a 1-1 draw against Real Sociedad. Get the details on these thrilling matches
---
Jude Bellingham appears to be blessed since joining Real Madrid. The England midfielder had already won over Madrid's faithful with four goals in three away wins to start the season after joining the club this summer. But...
---
Jude Bellingham enjoyed a dream debut for Real Madrid after the England midfielder scored his team's second goal in a 2-0 win at Athletic Bilbao in their Spanish league opener.
---
The English midfielder is shining on the club and international level and with no Lionel Messi and Cristiano Ronaldo in Europe
---
English midfielder Judge Bellingham scored his fourth goal for his new team, Real Madrid as they won 1-0 at Celta Vigo in the La Liga. This win makes it three wins in as many games for the Los Blancos. Bellingham is Real's...
---
Madrid agreed to extend the contract of the 37-year-old Croatian until the end of the 2023-24 campaign, just like it did with Toni Kroos last week.
---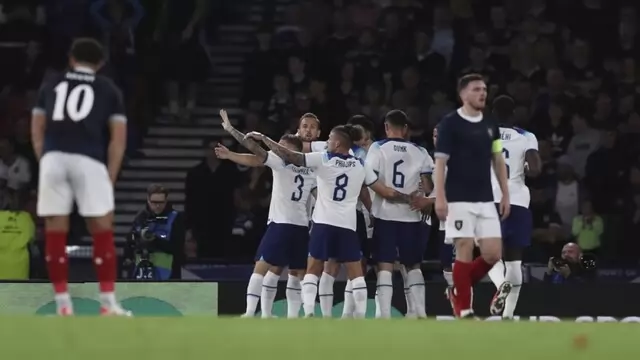 Bellingham scored a goal and provided an assist for Harry Kane after Phil Foden had fired the Three Lions ahead in the game that celebrated the 150-year anniversary of the Scottish Football Association
---
Defending champion Barcelona will host Real Madrid in the weekend of Oct. 28-29 in the first "clasico" of the new Spanish league season.
---