The charms of life on the cricket vaudeville, as discovered by reporters and content creators
---
As a magazine, nothing stops us from being more imaginative, more responsible and more inclusive. It means we no longer want to be restricted by proposed definitions of what a weekly should be. We have decided to call...
---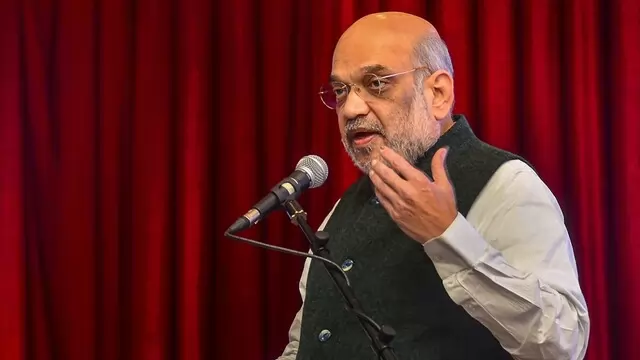 Addressing an event to confer 'The Indian Express Excellence in Governance Awards', Shah said the works of any government, irrespective of the ideology, should be appreciated if those are for the benefits of people and their...
---
Actor Namik Paul, who plays the lead role in the television show 'Lag Ja Gale', never thought of becoming an actor.
---
The high court also asked the Centre's counsel to inform whether any show cause notice was issued to the petitioner.
---
Being in Himachal Pradesh for many years as a journalist, there is hardly any place, people or events I haven't visited or reported. This one, in my neighbouring hill state, was certainly thrilling except for the...
---
Journalism has to reshape itself in our times and that is just what we plan to do
---
For me as a journalist, the year 2022 began with election coverage in Uttar Pradesh followed by a visit to Kashmir and ended with the Gujarat assembly elections.
---