The 48-year-old Yunus was seen distributing swords to the crowd while Salim, 22, was seen receiving them from Yunus, said police.
---
Locals present during a press conference in Kushal Chowk said they will take out a 'Tiranga Yatra' in the area to represent brotherhood on Sunday.
---
An official said the anti-encroachment drive in Jahangirpuri, which witnessed clashes on Hanuman Jayanti last week, was stopped as soon as the order was received.
---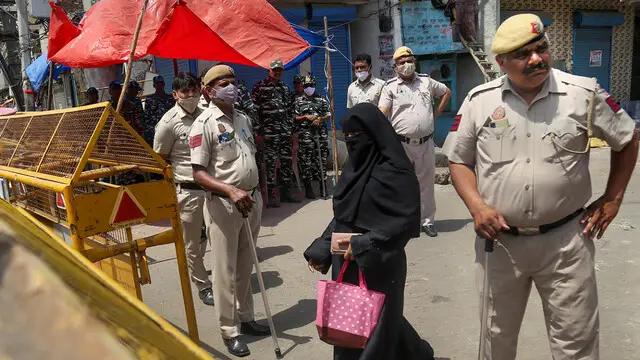 The Delhi Police Crime Branch on Thursday arrested one of the most wanted accused of Jahangirpuri communal riots from West Bengal, sources said.
---
AAP accused Delhi BJP councillors of demanding bribe from city residents after their party's chief Adesh Gupta asked the mayors of south and east civic bodies to remove illegal encroachments by using bulldozers.
---
Delhi BJP chief Adesh Gupta on Tuesday wrote to NDMC mayor to identify and raze illegal constructions of rioters in Jahangirpuri with bulldozers.
---
The Enforcement Directorate has registered a money laundering case against various suspects of the recent Jahangirpuri violence case including prime accused Mohammed Ansar, officials said on Saturday.
---
Jahangirpuri Violence: At least 24 people have been arrested and two juveniles have been apprehended so far. Swords and pistols have been recovered as well.
---