The upcoming Rajkummar Rao and Bhumi Pednekar-starrer Hindi film 'Bheed' will celebrate the heroes of the Covid-19 pandemic who restored the faith in humanity with their efforts and one such hero is actor Sonu Sood.
---
Despite initial promises, the Taliban have imposed increasing restrictions on girls and women since they took power in August 2021 during the final weeks of the U.S. and NATO forces' pullout after 20 years.
---
The U.N. Security Council voted unanimously Monday to keep a key border crossing from Turkey to Syria's rebel-held northwest open for critical aid deliveries for another six months.
---
The humanitarian group White Helmets was formed early in the Syrian Civil War in 2013-14. The decade of war and conflict prepared the group, also known as Syrian Civil Defense (SCD), for the 7.8-magnitude earthquake that hit...
---
The Mizoram government has been making consistent efforts to provide assistance to the Kuki-Chin tribals of Bangladesh, who have taken refuge in Mizoram following violence in the Chittagong Hill Tract
---
The Senate passed a massive $1.7 trillion spending bill Thursday that finances federal agencies through September and provides another significant round of military and economic aid to Ukraine
---
Almost one week after the devastating 7.8 magnitude earthquake struck northern Syria and neighbouring Turkey, the UN has acknowledged an international failure to help Syrian quake victims.
---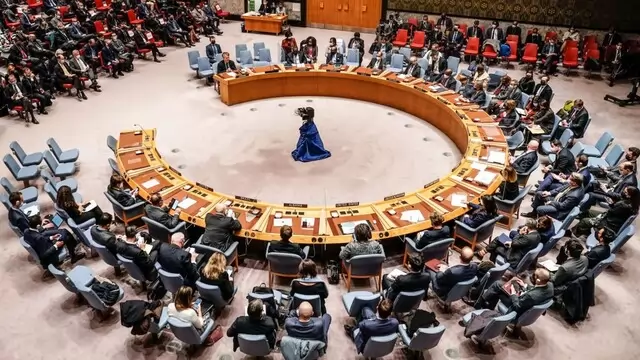 The days when Afghanistan was used by others as so-called "strategic depth" are over, India said, asserting that such skewed approaches have only brought misery to the people of Afghanistan and mayhem in the region.
---