After a 1-4 loss to Japan on Saturday that cost Hansi Flick his job as coach, Germany turned it around spectacularly to beat World Cup runners-up France 2-1 on Tuesday.
---
Jakub Kiwior scored his first goal for Poland as the home side defeated Germany 1-0 in what was Jakub Blaszczykowski's last game for the country.
---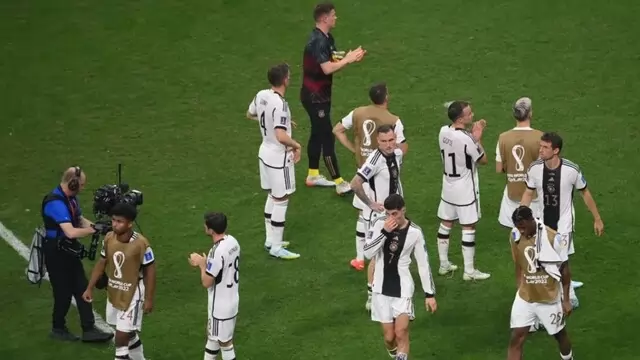 Germany is hosting Peru in Mainz on March 25 for its first game since the World Cup and then welcomes Belgium in Cologne three days later.
---
The 58-year-old Flick said after the loss to Japan that he wanted to stay as coach.
---
While Schlotterbeck has muscular problems in his left thigh, Havertz is out with a cold. Both players have dropped out of the squad for Tuesday's friendly against Belgium.
---
The Bayern Munich forward suggested on Dec. 1 he might have played his last game for Germany.
---
Germany's 1-0 loss to Poland in a friendly on Friday was the third game in a row without a win as Flick experiments with his squad with a year to go until Germany hosts the European Championship.
---
Germany and Bayern Munich captain Manuel Neuer has been ruled out for the rest of the football season after breaking his leg while skiing.
---