Mamata wonders why central agencies like the CBI and the ED are not arresting those responsible for the tragic incident. 
---
Several theories have been floated since yesterday over the possible reason of the bridge collapse. Here, we look at the probable agents on whom we can fix the responsibilities.  
---
The accused have been charged under the Indian Penal Code for culpable homicide not amounting to murder and other relevant sections.
---
The Aam Aadmi Party (AAP) and the Congress slammed PM Narendra Modi and the hospital authorities, where the injured from the Gujarat bridge collapse are admitted
---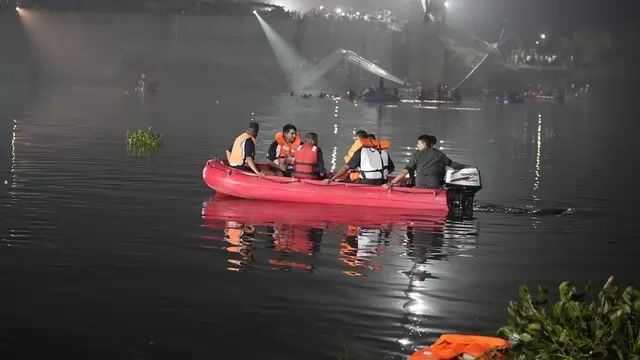 The bridge after renovation was opened for the public only on October 26. However, the municipality says, the private trust didn't take the required fitness certificate from the government before reopening it for the...
---