Buddhists on Friday are observing Buddha Purnima, the Buddhist festival that marks the birth, enlightenment, and death of Buddha. It falls either in April or May. The exact date differs as it is observed as per the lunar...
---
The ruins of Lalitagiri, Ratnagiri and Udaygiri speak volumes about Odisha's Buddhist legacy and architecture
---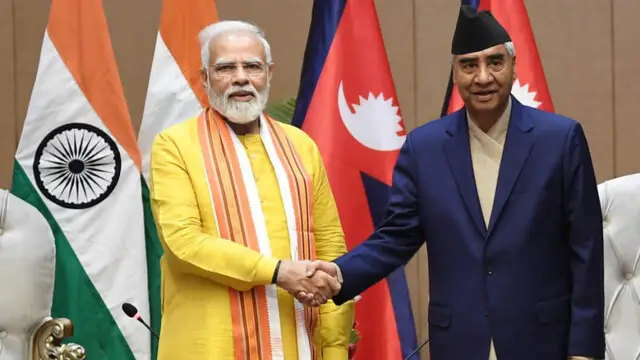 PM Modi offered prayers at Maya Devi Temple and laid the foundation stone of a Buddhist cultural centre with PM Deuba.
---
Devouts believe that the founder of Buddhism was born on this day
---
PM Modi also held talks with Nepali PM Deuba, visited Maya Devi temple and laid foundation stone of a Buddha cultural centre.
---
PM Narendra Modi who offered his prayers at the sacred Maya Devi temple, the main site of prayers in Lumbini that is considered the birthplace of Buddha on Monday, is visiting Nepal for the fifth time.
---
These relics were recovered from a site in 1898 in Bihar
---
Ever since Prince Siddhartha left his royal abode and set off on his quest for truth, he never stopped travelling. This Buddha Purnima, we take a look at some of the places he travelled to in his lifetime.
---