Cachar happens to be the worst-hit in the state over 2.08 lakh people hit due to floods, followed by Morigaon with nearly 1.42 lakh affected people.
---
Several prominent personalities from the film industry, including filmmaker Karan Johar, have come forward to donate money to Assam Chief Minister's Relief Fund in view of the devastating floods.
---
Tragic accounts of children and youth who have lost their lives in the ongoing deluge.
---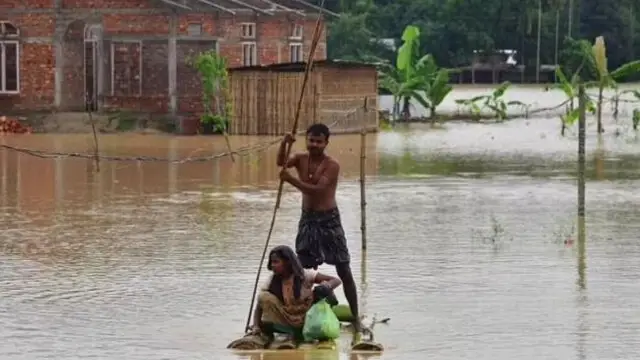 Still, 5,39,334 are suffering in the flood across 12 districts. Altogether 390 villages in 18 revenue circles continued to be under waters. Cachar is the worst-hit district with 3,55,960 people still affected, followed by...
---
The need of the hour is a comprehensive action plan that brings the best of innovative technology in the area of flood management and suggests measures that account for the ecological fragility, climate change impact and...
---
Authorities are running 413 relief camps and distribution centres in 20 districts, where 2,78,060 people have taken shelter.
---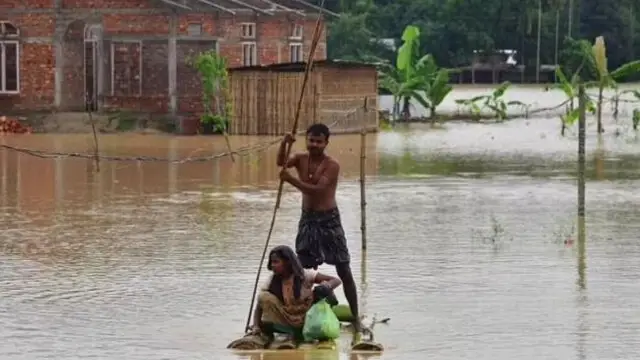 The Assam floods have been in the news for the past few days. Celebs speak up about what can be done to prevent disastrous floods every year.
---
Experts say Assam floods are worsened by faulty planning, population pressure, shrinkage of water-bodies, and unregulated construction.
---