As per the reports of a local TV channel, just like March, this time also the attack was allegedly carried out by Khalistani supporters. So far, there have been no reports of injuries.
---
Ten family members of arrested 'Waris de Punjab' activists, including its chief Amritpal Singh, arrived in Dibrugarh on Thursday and visited the Dibrugarh Central Jail to meet them, an official said.
---
In preparation for Amritpal Singh's move from Punjab to Dibrugarh on Sunday, police beefed up security in the Upper Assam town.
---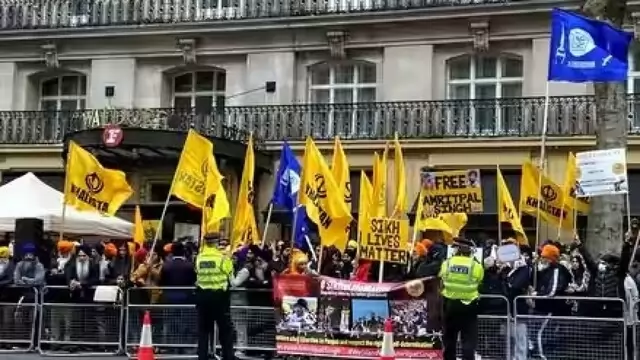 The National Investigation Agency (NIA) had identified Khanda and three other separatists as the main accused in connection with the protests at the Indian High Commission in London earlier this year
---
Asked about the arrest of 'Waris Punjab De' chief Amritpal Singh, Meghwal told reporters, "I was in Delhi for the Global Buddhist Summit and people from Leh and Ladakh were there. Everyone wants peace. 
---
On Sunday, Radical preacher Amritpal Singh was arrested by Punjab's Moga district police said.
---
On Sunday, Senior RSS leader Indresh Kumar said people such as gangster-turned-politician Atiq Ahmad and Khalistani preacher Amritpal Singh should be despised as they are enemies of humanity and "cancer" to the country.
---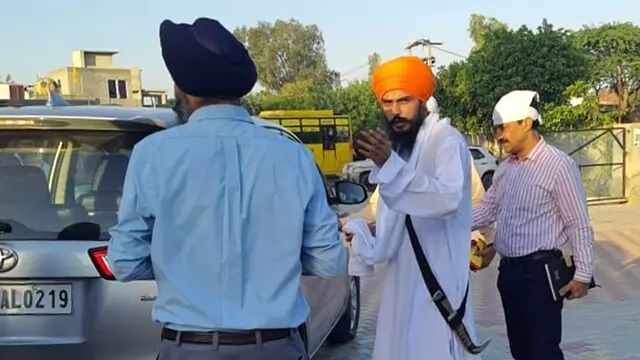 Amritpal Singh's arrest comes around a month after the Punjab Police began a crackdown on him and his radical organisation Waris Punjab De (WPD). The Punjab Police had intercepted his cavalcade last month in Jalandhar but he...
---