Sarathi's body was flown in by a special IAF plane and it will be later taken to his home in Ganeshpur.
---
At least 68 people were killed when a Nepalese passenger plane with 72 people onboard, including five Indians, crashed into a river gorge while landing at the newly-opened airport in central Nepal's resort city of Pokhara on...
---
The Pokhara air crash is the second major aviation disaster in Nepal within a year's time. On May 30, 2022, a Tara Air passenger plane crashed in the Mustang region of Nepal, killing all 22 persons onboard.
---
The Indian Air Force (IAF) said that one of the three pilots involved was killed in the accident and an inquiry has been ordered to determine the cause of the accident. Though it did not provide the exact location, it said...
---
A video showing the final moments of the Yeti Airlines plane in Pokhara shows the plane swerving wildly to one side before the crash. There were no adverse weather conditions in the area at the time of crash.
---
The fate of the five Indian passengers in the Nepali plane crash is not yet known. There were a total of 72 people onboard.
---
Since there were no adverse weather conditions at the time of the Yeti Airlines' plane's crash in Nepal's Pokhara, experts have said that system failure or human error could have been behind the air crash.
---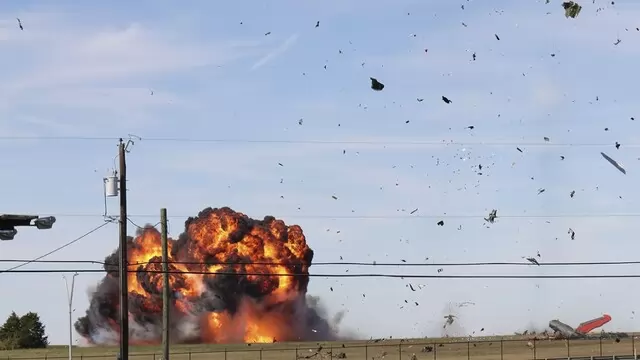 Videos show the moment two World War II-era planes collided mid-air and crashed on the ground. The airshow was happening in Dallas in United States in the Veterans Day weekend.
---