Stray Cattle A Deadly Menace In UP
As per the 2019 Livestock Census, Uttar Pradesh has 1.6 million stray cows. The number has increased a whopping 17 percent since 2017 when Yogi Adityanath became Chief Minister.
A farmer shoos away stray cattle from his wheat farm in Lakhimpur, Uttar Pradesh.
Stray cattle crowding the banks of Sharda river in Lakhimpur Kheri, Uttar Pradesh.
Jagdev's sons hold an image of their father barely a month after his death due to a bull attack in Arthapur, Uttar Pradesh.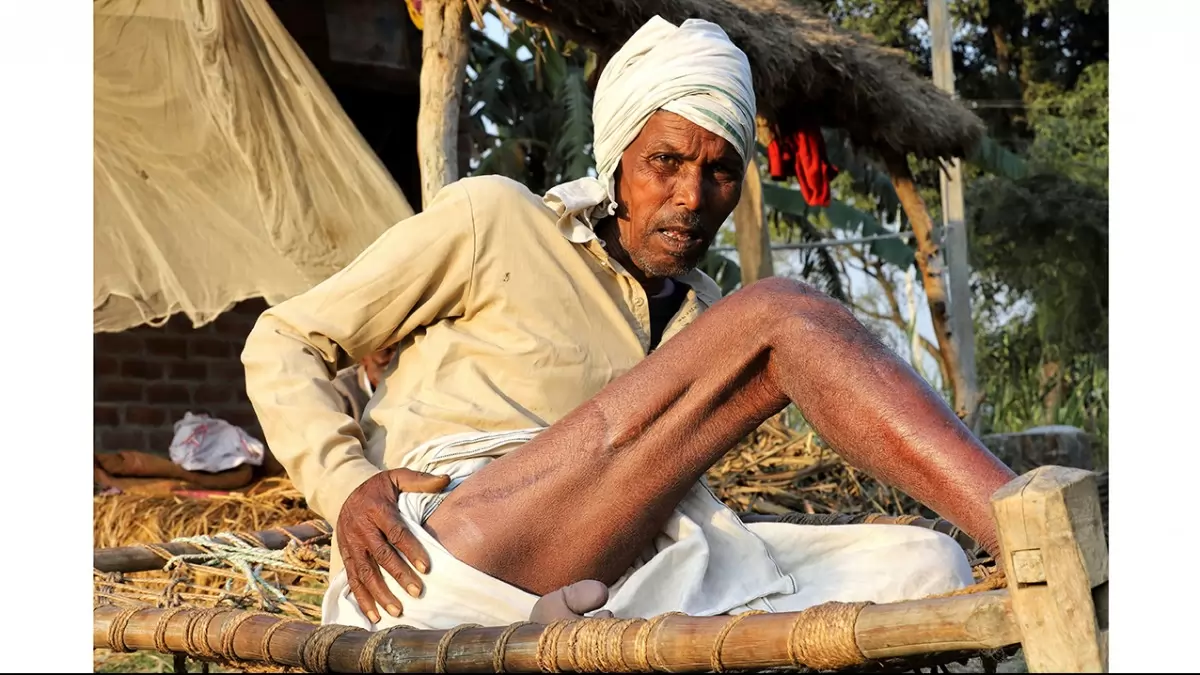 Parwan holds up his scars from the bull attack a year ago in which he got eleven stitches in Kinhoti, Uttar Pradesh. His brother was killed by a bull three years ago.