BJP MP Manoj Tiwari accused the Delhi government on Thursday of spraying a poisonous chemical to remove froth from the Yamuna ahead of Chhath Puja, during which devotees take a holy dip in the river.
---
Following this, the district administration was maintaining a strict vigil on villages which are close to the river, officials said. Heavy rains have pounded Haryana and neighbouring Himachal Pradesh for the last few days.
---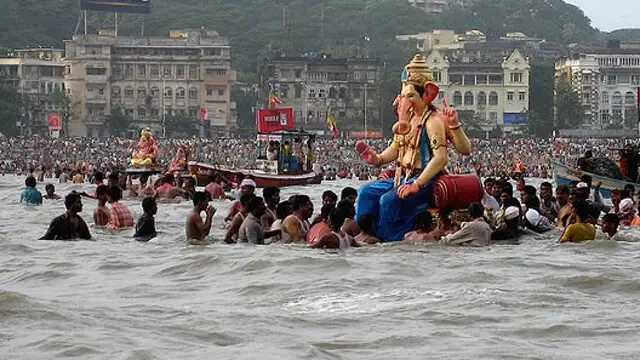 Municipal bodies have been asked to issue directions to all zonal offices to take action against illegal idol-making. The DPCC said idol immersion creates serious problems as toxic chemicals used in their preparation leach...
---
Chhath Puja will be celebrated like before on the ghats of the Yamuna. Orders have been given to all officers that all arrangements are made to ensure that the Yamuna is not polluted.
---
The water discharged from the barrage normally takes two to three days to reach the national capital. Authorities in Delhi have not issued a flood alert yet.
---
A flood alert is declared in Delhi when the discharge rate from the Hathnikund barrage in Haryana's Yamuna Nagar crosses the one lakh-cusecs mark and people living near the floodplains and in flood-prone areas are evacuated.
---
The Yamuna had breached the danger mark of 205.33 metres on August 12, following which around 7,000 people were evacuated from the low-lying areas near the riverbanks.
---
The water level fell below the danger mark around 2 am on Saturday. A forecast said the water level is likely to dip to 204.75 metres between 11 am and 1 pm on Sunday and will continue the downward trend thereafter.
---