The quarterfinal wins mean the three pugilists will take home at least a bronze medal each.
---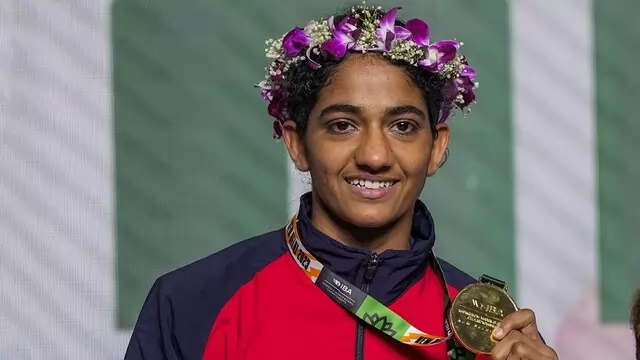 India's Nitu Ghanghas (48kg) and Saweety Boora (81kg) scripted history on Saturday as the duo were crowned world champions after notching contrasting wins at the marquee tournament in New Delhi. CWG gold medallist Ghanghas...
---
The marquee event, which will be held at the Uzbek capital from May 1 to 14 next year, will see the prize money double from the previous edition.
---
Six-time Asian Championships medallist Shiva Thapa and 2019 Asian Championships silver medallist Deepak Bhoria will headline the Indian squad for the upcoming men's World Boxing Championships.
---
India won the highest number of medals in the women's section -- eight -- followed by Kazakhstan (5) and Uzbekistan (4).
---
The pandemic did not help Thakran as it affected his routine but the 25-year old has not looked down as the victory states so.
---
Newly crowned world champion Nikhat Zareen is keen to use the experience gained in the recently concluded global event to qualify for the 2024 Olympics at the Asian Games scheduled later this year.
---
India's best-ever boxing show at Commonwealth Games was in 2018 where the country won three gold, three silver and three bronze.
---