In a few days Kenan Thompson will host his first Primetime Emmys show, but he's not afraid of an 'Oscar slap', he says.
---
Actress Regina Hall responded to actor Will Smith's Oscars apology with a thank-you.
---
Pop star Willow Smith has broken her silence on her father Will Smith's infamous Oscars slap.
---
Comedian Chris Rock has tagged Hollywood star Will Smith's online apology for slapping him at the Oscars as "hostage video".
---
Hollywood star Will Smith's planned biopic is reportedly back in the pipeline. Sources said Netflix, which halted talks over a film of the actor's life in the wake of his Oscars slap scandal, are reportedly looking to reopen...
---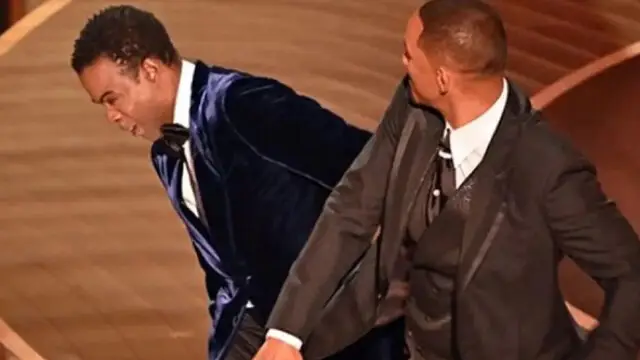 Comedian Chris Rock is back doing what he loves and does the best - making jokes. In his first comedy show after Will Smith released a new video apologising for slapping him at the 2022 Oscars, the comedian joked about the...
---
Comedian Chris Rock claims Will Smith managed to pretend to be a "perfect man for 30 years" before revealing he is "just as ugly as the rest of us".
---
A contrite Will Smith has opened up about the controversy surrounding his assault of Chris Rock at this year's Academy Awards, offering his most unvarnished thoughts about an altercation that has marred his public image,...
---