Traffic is heavy on Rohtak Road in the carriageway from Mundka towards Nangloi due to waterlogging at Rajdhani Park Metro Station. Kindly avoid the stretch, it tweeted.
---
The department has issued a yellow alert for heavy rain and thunder lightning in Alwar, Jaipur, Jhunjhunu, Sawai Madhopur, Sikar, Tonk, Churu, Jaisalmer and Nagaur during the next 24 hours. At the same time, there is a...
---
According to officials, Bharatpur's Bayana recorded 4 cm rainfall, while Malakheda (Alwar), Kaman (Bharatpur), Lalsot (Dausa), Dantaramgarh (Sikar), Nainwan (Bundi) and Churu recorded 3 cm of rains each, according to MeT...
---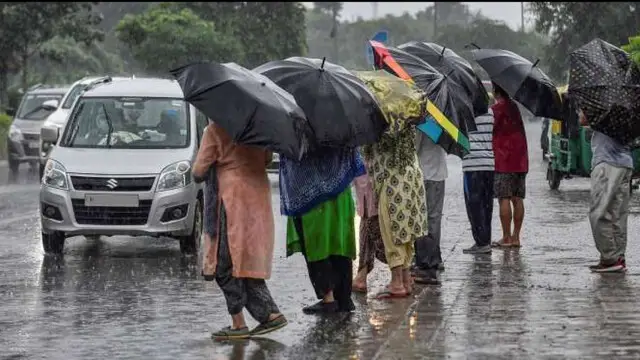 The city recorded a relative humidity of 87 per cent at 8:30 am, according to data shared by the India Meteorological Department (IMD).
---
Delhi witnessed a sunny morning with the minimum temperature rising by a notch to settle at 27.8 degrees Celsius, the India Meteorological Department said.
---
The city recorded 20 mm of rainfall from 8.30 am on Thursday to 8.30 am on Friday, according to data shared by the Indian Meteorological Department (IMD).
---
In August, Delhi has logged 247.7 mm of precipitation on an average. The Met office had earlier predicted normal to above normal rainfall in northwest India in August and September.
---
Water from the swollen Mingachal river entered the camps of Central Reserve Police Force (CRPF) and Chhattisgarh Armed Force (CAF) in Mingahcal and Darba villages after which personnel stationed there had to be shifted to...
---