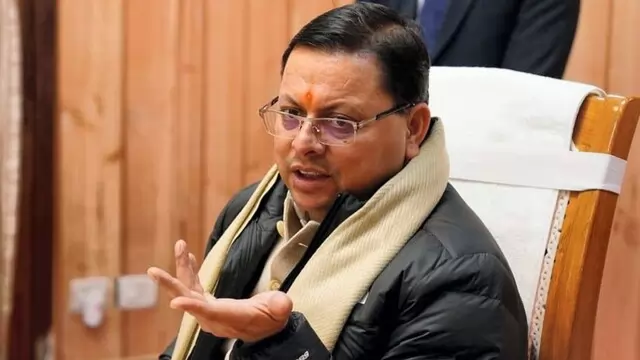 The BJP is focused solely on increasing its winning margin at the 2024 General Elections in Uttarakhand, according to Chief Minister Pushkar Singh Dhami.
---
According to Uttarakhand Forest Department's data, the massive wildfires caused monetary loss of over Rs 4,80,000 in the state. In both Garhwal and Kumaon regions, 40 incidents of wildfires were reported this year
---
Police said Manoj, who was posted at the Cantonment police station, received a tip-off on Sunday that a mining mafia was getting illegally-mined material loaded on a tractor trolley in the Jaitanwala area.
---
On Saturday, Former Maharashtra Governor Bhagat Singh Koshyari said after relinquishing the gubernatorial post he has taken over the task of making Uttarakhand a self-reliant state.
---
Uttarkashi: Many residents were awakened by the quake as kitchen utensils began falling on the ground and window panes and doors began to rattle, forcing them to run out of their homes in panic, the officials said.
---
Pawan Sharma most popularly known as Carbon Gaming on social media.
---
The two hilly districts of the Himalayan state figure at the top of a table published as part of the Landslide Atlas of India by Hyderabad-based National Remote Sensing Centre on the basis of satellite data inputs provided...
---
India Meteorological Department (IMD) had attributed the unusual heat to the lack of rainfall due to the absence of active western disturbances over north India and any major system over south India.
---