Making your first film is always special. But what happens when your directorial debut goes on to clinch an Academy Award? Feels surreal, doesn't it? That's what the Oscar-winning filmmaker Kartiki Gonsalves is experiencing...
---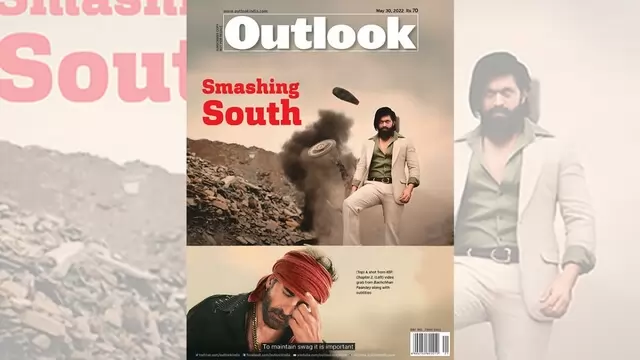 Last year, we at Outlook in our 'Smashing South' issue explored the rise of South India's films led by the likes of 'RRR', 'KGF', and 'Pushpa: The Rise'. Following the victory of 'RRR' at Oscars 2023,...
---
Victorious and beaming filmmaker Guneet Monga returned to a rousing reception, carrying the Oscar trophy, at Mumbai Airport here early on Friday.
---
The couple Bomman and Belli, who were a part of the documentary 'The Elephant Whisperers', which won the 95th Academy Awards, finally got to hold the golden statuette.
---
Guneet Monga landed in India on Friday morning and was greeted with celebrations at the airport.
---
Tamil Nadu Chief Minister, M.K. Stalin on Wednesday congratulated and felicitated Bomman and Bellie, the caretaker couple at Theppakadu Elephant Camp.
---
The Oscar for 'The Elephant Whisperers' that Guneet Monga came back home with on Friday morning has been christened 'Goldie Monga Kapoor' by her friends and associates.
---
A large number of tourists keen to see the elephants Raghu and Ammu, who have become famous after the documentary short film, 'The Elephant Whisperers', won an Oscar at the 95th Academy Awards.
---