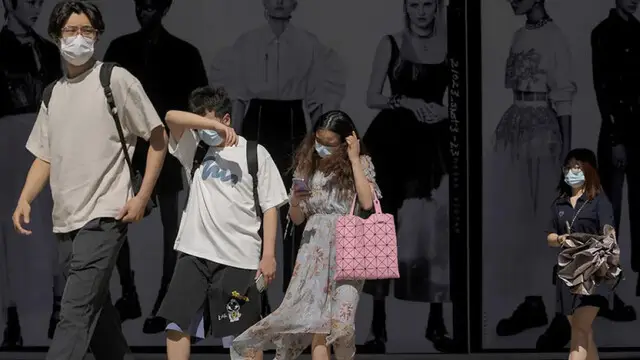 Failure to undergo recommended testing will lead to a yellow code on a person's health status app, forbidding them access to all public places.
---
Beijing began mass COVID-19 testing of over 3.5 million people in one of the city's high-profile districts following a spike in cases, while Shanghai reported a record 51 deaths in a day.
---
Shanghai on Monday reported 20,629 new COVID-19 infections. The rest of the Chinese mainland only reported 642 new cases.
---
Non-manufacturing activities and services industry also declined. However, construction industry continued to expand.
---
With 19,001 new daily Covid cases, Shanghai accounts for around 95 per cent of Chinese mainland's total new infections.
---
Shanghai on Sunday reported 24,944 new cases, a record for ninth straight day.
---
China reported over 20,000 Covid-19 cases with its largest city Shanghai, while over 21 million people in capital Beijing underwent third nucleic acid test amid the growing list of high-risk areas.
---
Amidst the sudden and sharp spike in Covid-19 cases in Shanghai, Xi defends his government's decision to adopt a Zero-Covid policy.
---