Saiyami Kher feels that she has become a better actor in these last seven years. Her last outing was R Balki's 'Ghoomer' for which she received lots of love and appreciation.
---
Saiyami Kher shared that there were many tough scenes in 'Ghoomer' but she feels that as an actor, it's her way of kind of letting out what she usually bottles up inside.
---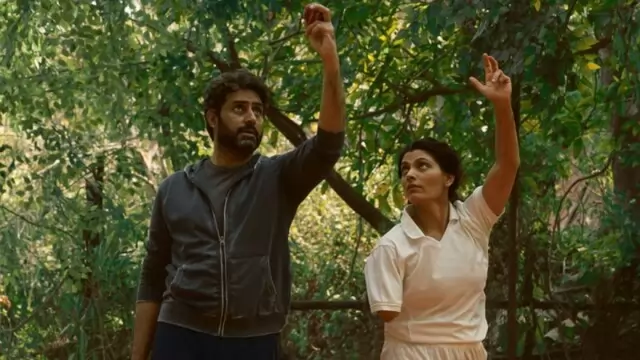 R. Balki is back with another film 'Ghoomer', and this time he has the able support of actors like Abhishek Bachchan, Saiyami Kher, Angad Bedi, Amitabh Bachchan and Shabana Azmi. Is the film worth your time? Or can you...
---
'Ghoomer' actress Saiyami Kher feels success and failure are part of an actor's life. She says she gets her due every time she gets a new project.
---
Here are five current and upcoming sports films led by female actors that you must keep on your radar.
---
Helmed by R Balki, the film's theatrical release is scheduled for August 18, 2023.
---
In many ways, Akshay Kumar's 'OMG 2' and Abhishek Bachchan's 'Ghoomer' have begun to redefine Bollywood as an industry.
---
"Your support, encouragement and guidance have always meant the world to me, " tweeted Abhishek Bachchan.
---