Polling in 199 out of the 200 assembly constituencies in Rajasthan was held on Saturday and the counting of votes will take place on December 3.
---
The voters in Rajasthan are casting their franchise to elect the new government in the state.
---
With Rajasthan and Telangana going to polls on November 25 and November 30 respectively, the BJP, Congress and BRS are deploying their big guns on the campaigning trail with PM Narendra Modi and Home Minister Amit Shah and...
---
As of 5 pm, a voter turnout of over 68 per cent was recorded in Rajasthan, according to the Election Commission. Voting began at 7 am in Rajasthan on Saturday morning for 199 out of 200 assembly constituencies amid tight...
---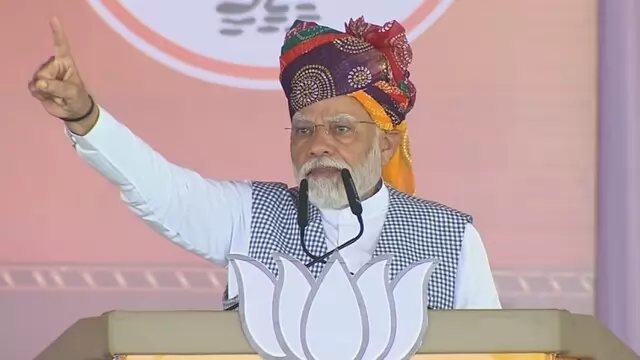 Rajasthan Chief Minister Ashok Gehlot headlined the Congress party's state election campaign today. While Prime Minister Narendra Modi led the Bharatiya Janata Party's (BJP) charge against the ruling Congress, Union Home...
---
Prime Minister Narendra Modi while addressing an election rally in Bhilwara, Rajasthan said that after Rajesh Pilot challenged Congress family they punished him and is also after his son Sachin Pilot now.
---
In the state where voters alternately choose between the major two parties, the Congress and the BJP, all eyes are set on 199 seats going to polls in Rajasthan on November 25. Here are key constituencies and important...
---
While Madhya Pradesh, Chhattisgarh and Mizoram have cast votes for their respective states assembly elections, all eyes are now on Telangana and Rajasthan where the BRS, BJP and Congress are announcing a slew of welfare...
---