The commission's chief Ashfaq Saifi said he has received 'lots of complaints' that loudspeakers that were installed adhering to the guidelines of the Allahabad High Court, including decibel limits, were removed by the local...
---
There is no end to this story just as the unending sufferings of the Doli labourers of Marang Buru or Parasnath. While religious and political outfits continue their fight, the labourer picks up his palanquin and searches...
---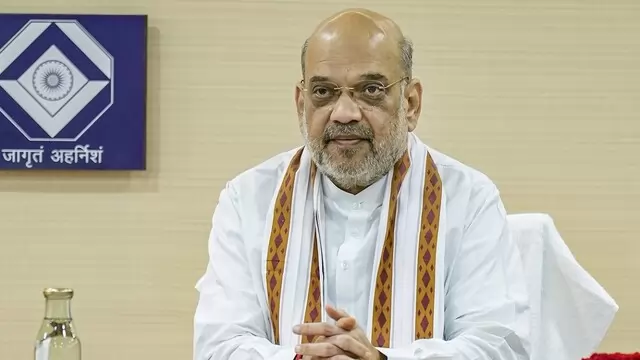 Shah also had productive exchanges with the Bangladeshi minister on border management and common security-related issues.
---
A delegation of the SGPC, the apex religious body of the Sikhs, met the National Commission for Minorities (NCM) chief to discuss the issue.
---
Pakistan: Krishna Kumari, a Hindu senator from Pakistan Peoples Party in Sindh province took to Twitter on Thursday to break the news of Daya Bheel, a Hindu widow's murder in Sinjhiro, a town in Sanghar district in Sindh...
---
The Delhi minister Rajendra Pal Gautam resigned on Sunday after he was accused of defaming Hindu deities at a religious conversion event.
---
Academicians draw attention to the roots of India's divisive politics stemming from the 1920s which assumes significance in understanding a Hindutva narrative of inclusion that has been unfair to the minority communities,...
---
The study will focus on Maharashtrian Muslims' education, health, employment, standard of living, and financial assistance among other issues.
---