Of heartbreaks and situationships. That word looks so emotionally bankrupt. That word called situationship. Be grateful it is a heartbreak. There's scope for poetry there. 
---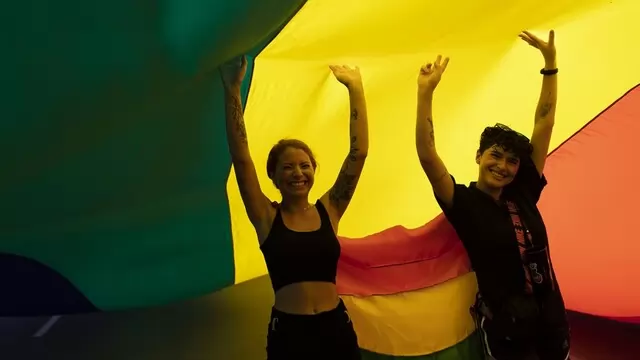 Following the decriminalisation of homosexuality in 2018, gender rights campaigners believe marriage equality through legal recognition of same-sex marriages is the next logical step. Here we lay down the legal arguments and...
---
The darkness and depth of the night were soothing the souls with its spell-binding silence. The pale crescent moon shone like a silvery claw in the night sky.
---
What does love mean in 2023? It perhaps depends on who is asked. Love is colour-blind, they say. Yet, seen through a prism, it has many hues.
---
Author Ruth Vanita's 'Love's Rite' was first published in 2005, when there was no movement for marriage equality in India. It has since served as a seminal text for remapping the history of non-heteronormative...
---
We saw each other, again, at Delhi's Pride parade and then at my Nizamuddin home. Love bloomed and took root. When the US allowed same-sex marriage, we made a home in the rural Upstate New York and filled it with love
---
Love moves beyond boundaries only when we love in multiple territories, in multiple languages, in multiple ways, and shy away to say: look, I am born out of Mohabbat and shall carry it wherever I go like an essence.
---
We meet, fall in love, breathe the fragrance of nature, and depart thinking of the last time we met. 
---