Marty Krofft, a TV producer known for iconic children's TV shows, has died in Los Angeles at the age of 86.
---
Kim Kardashian's son, seven-year-old Saint, added a touch of humor to a typical Hollywood encounter by playfully flipping off photographers. Article: While departing a basketball game in Los Angeles last Friday Kim...
---
In her teenage years, Kylie Jenner began her first serious relationship with rapper Tyga, who is seven years her senior. Travis Scott and Kylie Jenner have had a protracted but erratic relationship. She experienced a number...
---
GreenDayOnline is your go-to for all your online payday loan needs, especially if you have a poor credit score. They offer personal loans ranging from $100 to $1000 in Los Angeles, making it a real lifesaver for emergencies...
---
The alleged romantic involvement of Kylie Jenner to the American-French actor Timothée Chalamet came to broad light when they were seen sharing a kiss at a recent Beyoncé concert held in Los Angeles.
---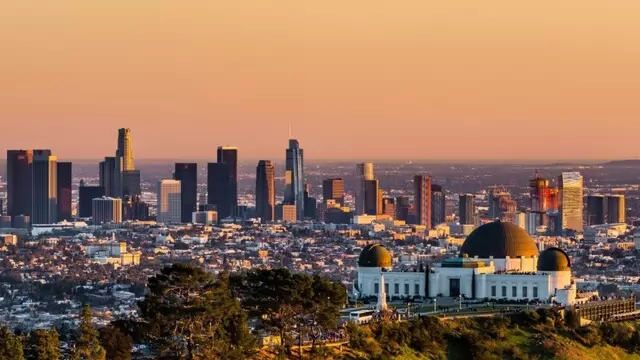 Planning a Los Angeles sightseeing itinerary can be difficult due to the sheer number of activities and attractions available. Here we list down some of the things you can do in the city of angels
---
Kim Kardashian, the reality TV sensation and business mogul, has taken fans on a rollercoaster ride through her love and relationships over the past two decades
---
Southern California's expansive metropolis, Los Angeles, offers a plethora of year-round attractions and activities to keep you engaged. If visiting LA, keep in mind these magnificent tourist attractions
---