At the close of third day's play, India were 364/7 (92) for a lead of 366 runs against Leicestershire. Ravindra Jadeja was unbetan on 56.
---
It was India's Mohammed Shami up against Leicestershire's Cheteshwar Pujara. Watch the viral video here:
---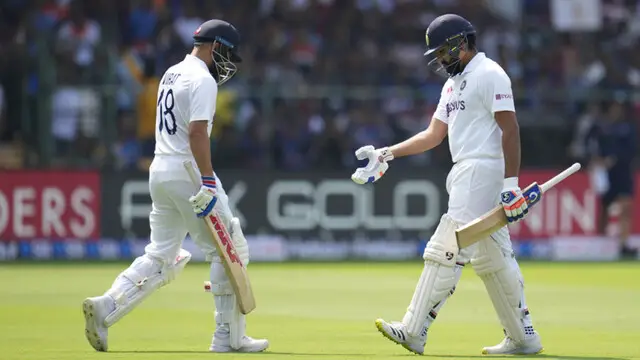 India's tour of England formally started with the warm-up match against Leicestershire County Cricket Club.
---
Before the rescheduled fifth ENG vs IND Test, Indian cricketers are playing a warm-up match against Leicestershire.
---
Srikar Bharat shone during his 158-minute stay in the middle before rain brought an early end to the day's proceedings.
---
Check match and telecast details of India's warm-up match against Leicestershire before the rescheduled England Test match - Days, start time, venue, squads, etc.
---
At the close of play on Day 2 of the Leicestershire vs India warm-up match, the visitors were 80/1 for a lead of 82 runs.
---