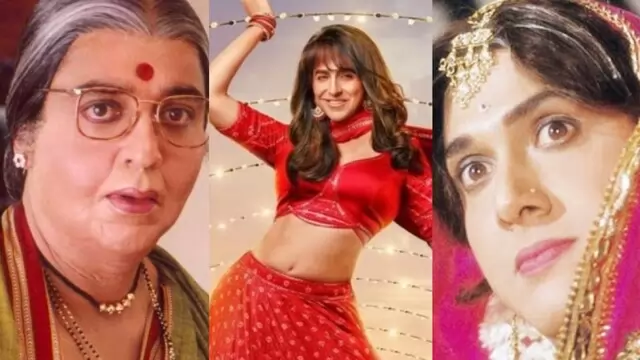 At the trailer launch event of 'Dream Girl 2', actor Ayushmann Khurrana revealed that he took inspiration from Kamal Haasan in 'Chachi 420' and Govinda in 'Aunty No 1' for his role as a cross-dresser.
---
Prabhas shared what his character is about in this film, which also stars Kamal Haasan and Amitabh Bachchan.
---
The SDCC celebration will commence with an exciting panel featuring Kamal Haasan, Prabhas and Deepika Padukone.
---
At the San Diego Comic-Con on Friday, Kamal Haasan revealed that he hated Amitabh Bachchan starrer 'Sholay'.
---
As a member of SAG- AFTRA, Deepika Padukone did not attend the 'Project K' event at San Diego Comic Con.
---
Actor-politician Kamal Haasan on Monday gifted a car to a Coimbatore-based woman who quit her job as a bus driver over a controversy surrounding issuing a travel ticket to DMK MP Kanimozhi last week.
---
Prabhas, Deepika Padukone starrer upcoming film, 'Project K' is now titled 'Kalki 2898 AD'. 
---
Superstar Kamal Haasan has been roped in to star in Prabhas and Deepika Padukone's upcoming sci-fi film 'Project K' directed by filmmaker Nag Ashwin. The film also stars Amitabh Bachchan and Disha Patani in the lead.
---