Bayern are two points behind Dortmund going into the final day of the season and need to beat Cologne away and hope that Mainz get at least a draw against Dortmund if they are to extend their record of 10 straight German...
---
The German champions were on the verge of firing Julian Nagelsmann and replacing him with Thomas Tuchel, according to reports in Germany on Thursday.
---
Bayern Munich won the first leg in Paris with a goal from former PSG player Kingsley Coman, but the team's approach in the return match will be closely watched.
---
The Bundesliga title race looks set to go to the final day of the season with only one point separating league leader Borussia Dortmund and 10-time defending champion Bayern Munich.
---
Bayern Munich contained the World Cup stars and beat PSG 2-0 on Wednesday to advance to the quarterfinals with a 3-0 aggregate.
---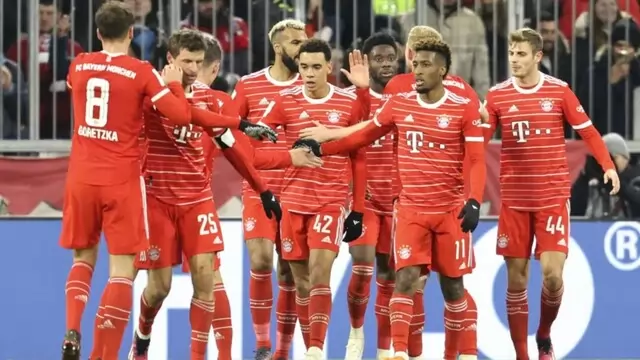 The 10-time defending champion reclaimed the lead in the Bundesliga table via goal difference from Borussia Dortmund, which has closed the gap by winning every game it's played this year.
---
Tottenham's recent form has been concerning, with the team having won just one of its last five games in all competitions.
---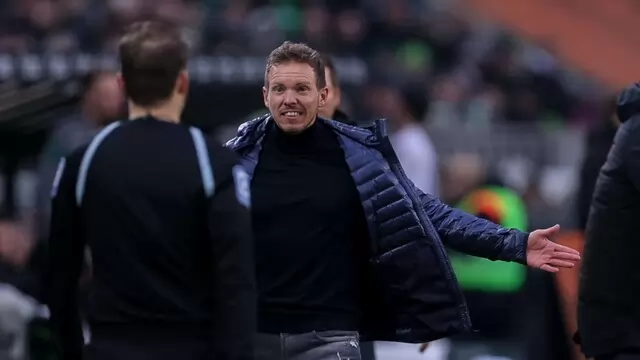 The German soccer federation issued the fine for what it called Nagelsmann's "unsportsmanlike comments" to referee Tobias Welz and officials in their locker room after Saturday's game.
---