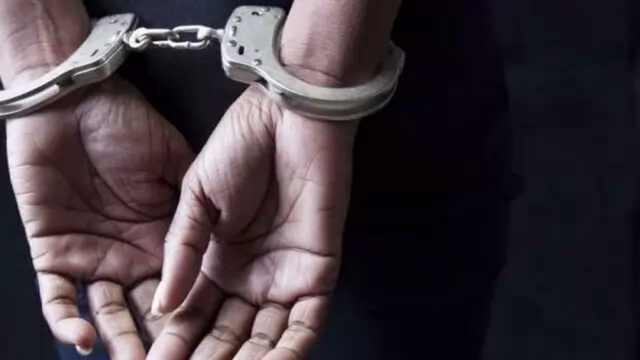 The man was allegedly killed with sharp objects on the night of September 3 in Serenghatu village of Khunti district, around 80 km from state capital Ranchi.
---
The cybercriminals were apprehended during a raid in Kapsa village under the Sarath Police Station limits, Deoghar Deputy Superintendent of Police (Cyber) Sumit Prasad said. 
---
In Jharkhand, before August 2014, news reports about love affairs between two communities and the breach of promise, harassment or forced religious conversion cases linked to them did not carry headlines mentioning 'Love...
---
BJP leader in Jharkhand Devendra Kunwar has admitted to beating youth that if he had not punished the accused, the mob could have thrashed him badly.
---
Union Minister Arjun Munda Claims Arrest of BJP Leaders in Jharkhand Politically Motivated, in connection with the recent violence in Jamshedpur
---
The alleged incident, which occurred at Koshodinghi village under Deori police station when police personnel went to a house to arrest two persons in connection with a case, led the opposition BJP to demand suspension of...
---
Between 2018 and 2020, Jharkhand reported 166 deaths in custody. It is time to confront the human rights violations in the state's custodial system.
---
The Jharkhand Police, the CRPF and other agencies have been jointly carrying out operations against the CPI (Maoist) and other outfits in the state, the IG said.
---