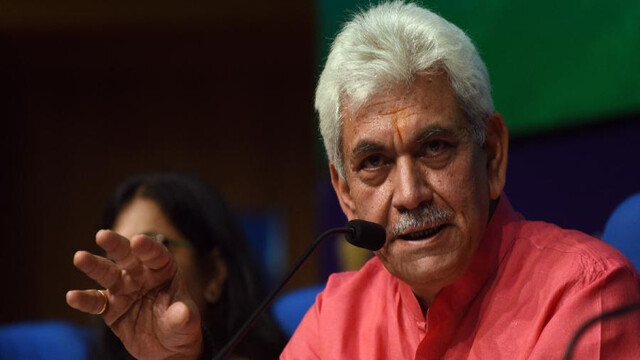 The Lt Governor welcomed the young delegates from Ireland, Namibia, the US, Iceland, Luxembourg, Italy, Denmark, Albania and Moldova to the Raj Bhavan here.
---
The 62-day annual pilgrimage to the Amarnath cave shrine located at a height of 3,888 metres in the south Kashmir Himalayas started on July 1 and is scheduled to conclude on August 31.
---
Officials said the village is located ahead of the border fence and the search operation was going on when last reports were received.
---
The 'Tiranga' was hoisted atop the clock tower on Thursday morning to celebrate the country's 76th Independence Day, the officials said. 
---
As soon as the skies cleared around the cave shrine, the authorities opened the gates and allowed the stranded devotees to offer prayers at the naturally formed ice-lingam in south Kashmir Himalayas, officials said.
---
The High Court has issued a notice to the authorities on her plea challenging the 'conditional passport' that restricts the scope of her travel abroad. 
---
Yoga therapist from the Ministry of AYUSH Nidhi Padha taught various 'Asanas' to the inmates, marking the beginning of the 10-day training-cum-yoga awareness programme under 'Nasha Mukt Bharat Abhiyaan' with the tagline...
---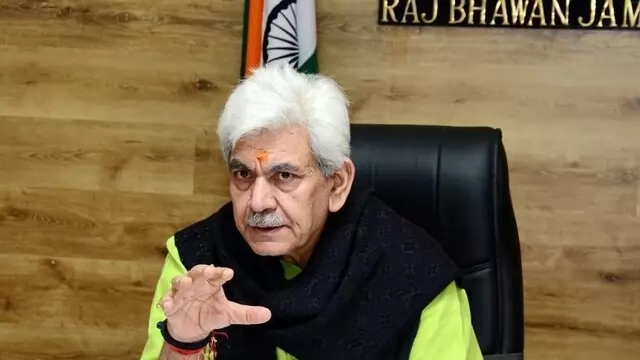 "Spread over 70 hectares, this much-awaited addition to the tourist destinations of Jammu and Kashmir was taken up under a languishing project and it shall attract both residents and tourists visiting the Union...
---