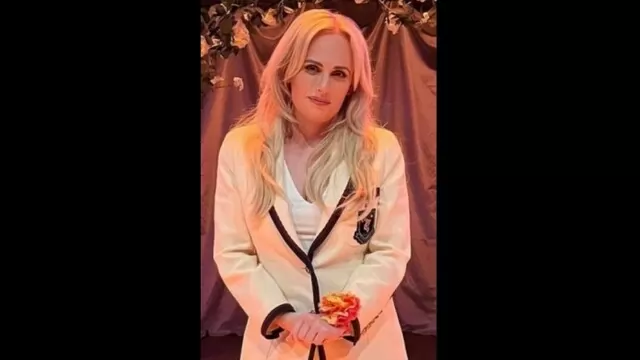 'Pitch Perfect' star Rebel Wilson has revealed that she was "dumped" by a woman who is "in the public eye" before embarking on her fairytale relationship with her now-fiancee Ramona Agruma, reports 'Mirror.co.uk'.
---
After opening a can of worms in a podcast, Indian actress Priyanka Chopra Jonas got into a sticky situation as she referred to the Telugu film 'RRR' starring NTR Jr and Ram Charan as a Tamil film.
---
Hollywood star Jason Momoa is confident Aquaman will feature in the revamped DC Universe. The 43-year-old actor is reprising his role as the superhero in 'Aquaman and the Lost Kingdom'.
---
'Hawkeye' star Jeremy Renner has shared the details of his critical snow plow accident that nearly cost him his life.
---
Actress Maisie Williams, who plays Arya Stark in the series 'Game of Thrones', is in Mumbai and she shared her excitement on social media.
---
Filmmaker Vivek Ranjan Agnihotri reacted to Priyanka Chopra Jonas' comments about leaving Bollywood after being 'pushed into a corner'. He called her real life star and said that very few quit, make their own universe of...
---
Hollywood actor Jonah Hill will be stepping into a new role.
---
Actor Jonathan Majors is suspected of using an anabolic steroid during his alleged assault on his girlfriend.
---