The initiative was taken up by assistant collector Kirtikiran Pujar who heads the integrated tribal project in Kinvat area of Nanded in Marathwada.
---
Devendra Fadnavis also assured that financial help will be provided to rain-affected people in the district as soon as possible. The deputy chief minister inspected crop damage at Navegaon (Peth) in Chimur tehsil of the...
---
Monsoon rains continue to lash Rajasthan, where many areas including the state capital recorded moderate rain on Saturday.
---
The district administration of Odisha's Balasore and Mayurbhanj has launched a massive evacuation drive in low-lying areas, as it gears up to combat flooding in the Subarnarekha river system, officials said on Sunday.
---
A tribal council in Pakistan has barred women from visiting public places for tourism and entertainment, terming it "unethical" and against Islamic principles.
---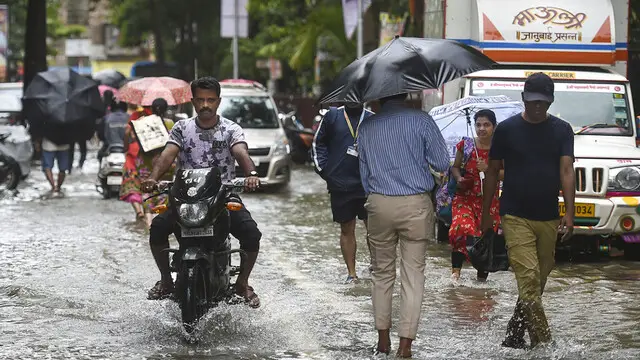 The district received an average 89.27 mm downpour in the 24-hour period ending at 10 am on Thursday, with Wada taluka receiving the maximum 135 mm rainfall.
---
Administrations of two districts in western Odisha have asked officials to wear traditional attire on August 1, which is celebrated as 'Sambalpuri Din'.
---
Three people, including a 12-year-old boy, were injured in Seepatpur village after lightning hit them, the SDM said. The bodies have been sent for a post-mortem examination and the injured have been hospitalised, Maurya said.
---