Manish Sisodia conducted an onsite inspection of the Lodhi Road stretch and also interacted with commuters to know their experiences. Sharing their experiences, some of the residents said this stretch has become beautiful...
---
Manish Sisodia was on a visit to a government school in RK Puram on Friday to assess the impact of the curriculum on children. This was his third consecutive visit to a government school in the last three days.
---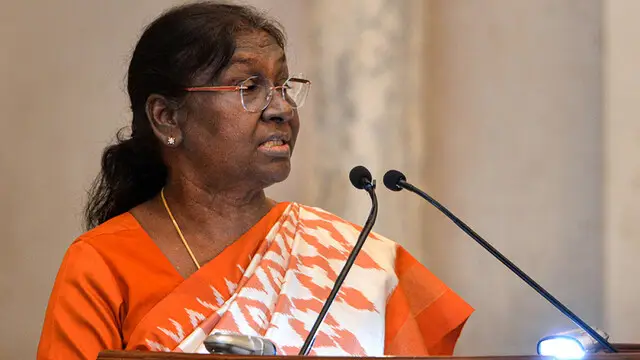 Delhi BJP MLAs will meet President Droupadi Murmu on Tuesday to demand the dismissal of the AAP government over a host of issues, including allegations of corruption against its ministers.
---
Manish Sisodia held a review meeting with PWD officials and the health department and reviewed the progress of construction works. The deputy chief minister directed officials to complete all construction works on time and...
---
Deputy Chief Minister Manish Sisodia said the students have performed "exceptionally" despite the impact of the Covid pandemic on education in the last two years.
---
The Aam Aadmi Party (AAP) described the BJP's sting operation as absolutely useless, baseless and third class and said the BJP is just fishing to somehow find something and save its face as the CBI failed to get anything...
---
Delhi government, as part of its vision to make city roads world class, is conducting a survey of the capital's roads with experts and preparing blueprints for making these stretches stronger and safe, Manish Sisodia said in...
---
Deputy Chief Minister Manish Sisodia, who also holds the charge of PWD Minister, gave approval to two projects worth Rs 341.2 crore in the Expenditure Finance Committee (EFC) meeting held recently. 
---