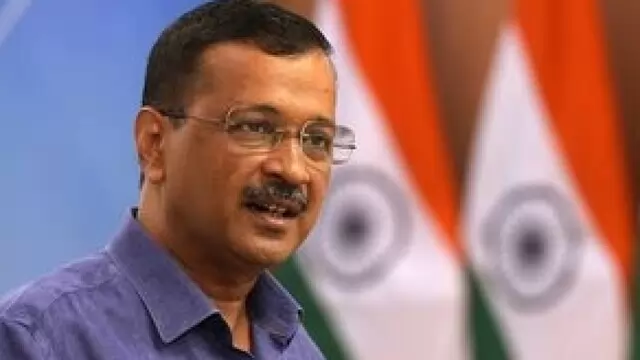 The chief minister's visit to the Okhla landfill site comes days after an inspection of work being done at the Bhalswa landfill site.
---
WhatsApp Channels are a one-way broadcast tool for admins to send text, photos, videos, stickers, and polls, according to the instant messaging platform. 
---
So far, over 75 train trips under the scheme have been flagged off and this is the 76th train of pilgrims. More than 74,000 elderly people from Delhi have availed the benefit of the scheme by visiting various pilgrim sites...
---
The Enforcement Directorate (ED) on Wednesday morning raided AAP MP Sanjay Singh's home in connection with a money laundering case linked to the Delhi excise policy, officials said.
---
Kejriwal, also Delhi's chief minister, said Punjab is witnessing a "reverse trend" as Mann built an industry-friendly atmosphere coupled with a good law and order situation in the state.
---
On Teachers' Day on Tuesday, the city government presented State Awards to 118 teachers for "better discharge of their duties" and doing "unique work" in the field of education. There were a total of 17 categories for the...
---
Chief Minister Arvind Kejriwal announced at a press conference that separate and specific action plans have been designed for each of the 13 air pollution hotspots of Delhi based on real-time air quality data collected from...
---
In Bhiwani, Kejriwal also launched a counter attack on the BJP on another issue, a day after Haryana Chief Minister Manohar Lal Khattar had said many parties offer freebies to the public.
---