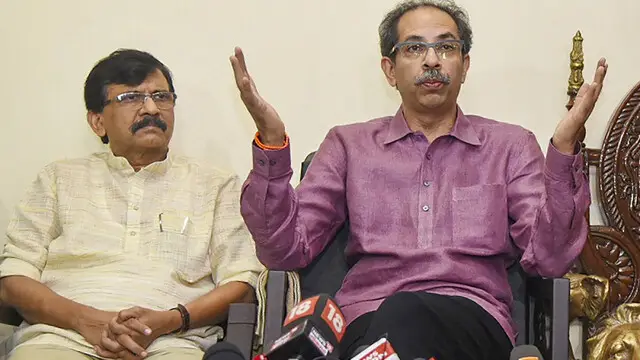 The Shiv Sena has been holding its Dussehra rally at the venue since its inception. The BMC has not taken any decision on the issue so far. Both factions, as an alternative, have also applied for permission to hold the...
---
The BMC, which is the richest civic body in the country, has been collecting funds for the illumination work through corporate social responsibility (CSR) and has raised Rs 24 lakh so far. 
---
In June 21, the registration of properties in Mumbai city (BMC area) stood at 7,856 units. In May 2022, the number stood at 9,839 units, according to Knight Frank India
---
The bench posted the matter for further hearing after two weeks. Senior counsel S U Kamdar, appearing for the Maharashtra government, stated that the Supreme Court had recently noted that the vaccination drive undertaken by...
---
Rains continued to lash the city for the fourth consecutive day on Thursday, delaying local train services on the Central Railway route following a wall collapse on a track.
---
Anticipating heavy rainfall as the southwest monsoon approaches, the BMC prepares Mumbai for heavy rains, flooding, and high tides. The city is set to receive aid from the NDRF, Navy, Army, and Coast Guard, whose units will...
---
Santosh Thorat lives in a tiny tenement in Mankhurd slums. His goal is to explore the hidden talents of the slum. Many gems are lost. Many lives are never lived to their fullest. Santosh desires to help those people in the...
---
Elections to the BMC, the country's richest civic body, are due this year, and prominent display of Marathi signboards on shops has been a key political issue for parties such as the Shiv Sena and its rival MNS which eye...
---