Nora Fatehi will be lending her voice along with Nicki Minaj for the official football anthem - 'Light the Sky' for FIFA World Cup 2022.
---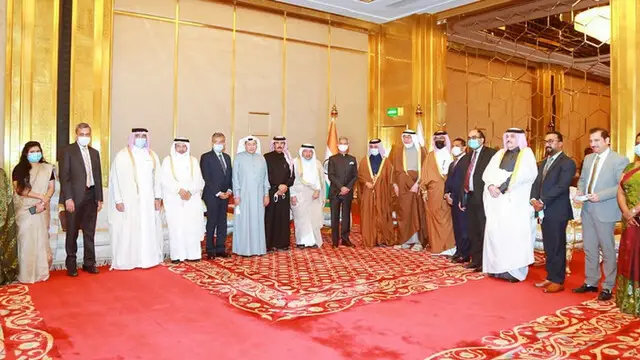 Time to rein-in party cadres so that the hard work put in by Prime Minister Narendra Modi to transform political relations with the Gulf region is not frittered away by rising intolerance in India.
---
Tromso, a team from northern Norway, has described itself as the first professional club worldwide to speak out against what it calls 'inhumane conditions' in Qatar, the host of FIFA World Cup 2022.
---
Manya Narang will join Salim-Sulaiman at the Bollywood Musical festival in the FIFA World Cup 2022.
---
In order to ensure hotel availability to teams, officials, sponsors and media, most rooms in Qatar have already been block-booked by FIFA World Cup 2022 organizers. This will also help the organizers to prevent price gouging.
---
The two Norwegian journalists Halvor Ekeland and Lokman Ghorbani were detained by the security forces for 30 hours and the footage they gathered from the migrant labour camp was deleted.
---
Malayalam superstar Mohanlal has come up with a musical tribute to the FIFA Football World Cup, which is scheduled to begin later this year in Qatar.
---
Football World Cup, organised by FIFA, is the planet's most popular sports tournament. It's also a chance for Qatar, one of the wealthiest countries in the world, to have a coming-out party on the world stage.
---