Over the past couple of months, reports of incidents of political violence on the supporters of the TMC and the CPI(M) in Tripura has frequently made headlines in the media in West Bengal and Tripura.
---
The other top leaders who have been booked are Dola Sen, Bratya Basu, Kunal Ghosh, Subal Bhowmik, and Sri Prakash Das
---
In the wake of a row between the Trinamool Congress and BJP in Tripura, the ruling party has denied the TMC's allegations of being attacked by "BJP goons".
---
The state's Chief Minister Biplab Kumar Deb said violent political behaviour of CPIM will not be tolerated.
---
The bank has achieved the highest position among the seven regional rural banks of north-east.
---
TMC leaders alleged that BJP goons attacked the vehicle of 14 party youth leaders in Tripura and that the police helped the goons by leading the car to the locations where mobs had gathered.
---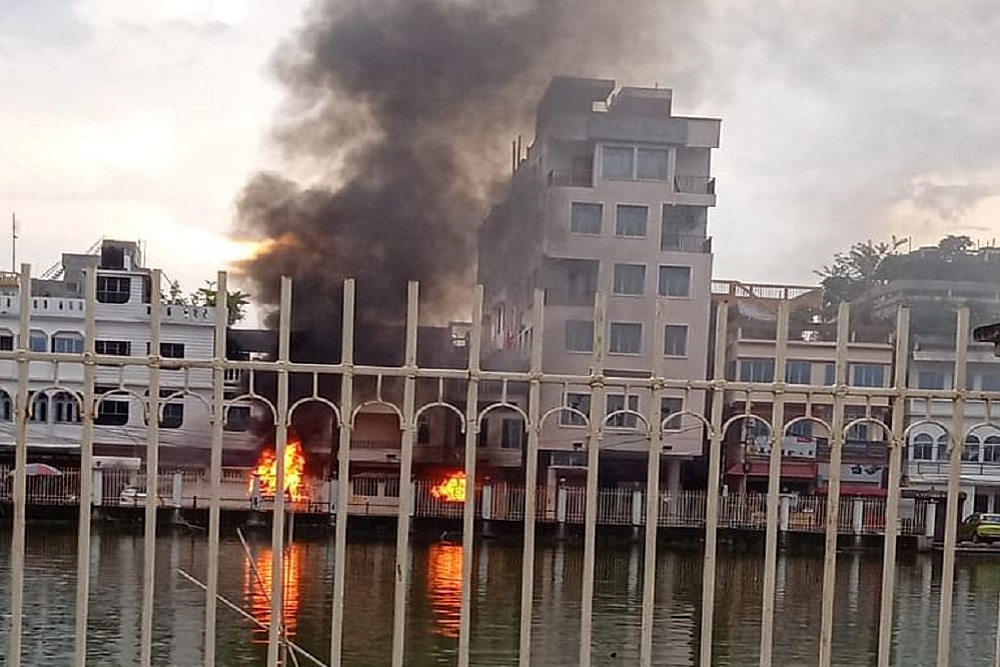 Violent clashes erupted between activists of the ruling BJP and the principal opposition, CPI(M), in different parts of Tripura on Wednesday.
---
The arrested members include those who were injured in an alleged attack by BJP workers yesterday.
---