In Jhansi, seven people were killed in lightning strikes on Monday afternoon, officials said.
---
Temperatures have been high in northwest and central India due to absence of thunderstorms or extra-tropical weather systems during March-May.
---
The city has recorded 68 mm rainfall till January 22, the highest since 1995, when 69.8 mm rainfall was received.
---
According to the India Meteorological Department Delhi experienced a pleasant and cool day with the maximum temperature settling at 31.9 degrees Celsius, five notches below normal.
---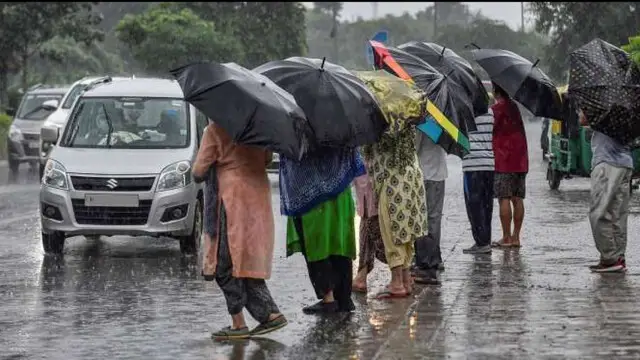 The maximum temperature settled at 40.7 degree Celsius, normal for this time of the season while the minimum temperature was recorded at 28.7 degree Celsius, two notches above the season's average, MeT Department said.
---
The intense spell may turn out to be one of the heaviest witnessed in recent years, while police said three subways were closed and in view of inundation and traffic moved at a snail's pace in at least 14 arterial city...
---
New Delhi temperature has witnessed a minute drop in the temperature in comparison to the past few days.
---
The southern state was ravaged by heavy downpour and subsequent landslides in the south-central districts on October 15 and 16 which resulted in the loss of 42 lives and six people going missing.
---