The Kerala government on Friday decided to conduct a health survey in the areas around Brahmapuram to assess the health-related problems caused by the smoke pollution emanating from the smouldering waste plant there
---
Visibility dropped to 150-200 metres at the Palam Airport between 3:30 am and 6 am and improved to 350 metres by 7 am, an IMD official said.
---
Owing to to unfavourable meteorological conditions and farm fires in Punjab, the capital city witnessed a smog-covered Saturday morning. According to official data, stubble burning in Punjab is primarily responsible for...
---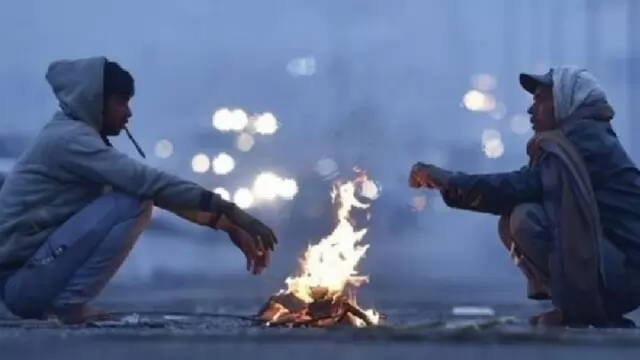 The IMD declares a cold wave in the plains if the minimum temperature dips to 4 degrees Celsius, and also when the minimum temperature is 10 degrees Celsius or below and is 4.5 notches less than normal.
---
WHO has also cautioned vulnerable groups like pregnant women, older adults above 60 years, and children under 5 years about the risks and health effects that poor air quality can cause.
---
In September, Delhi environment minister Gopal Rai made ASGs mandatory for all construction sites in Delhi with an area over 5,000sqm, with one such device to be installed for every increase in 5,000sqm of area.
---
Four of the passengers sustained serious injuries in the accident that occurred near Kalli village under the Misrikh police station area.
---
According to Environment Minister Gopal Rai, Delhi's base pollution has remained the same. Only two factors have been added, firecrackers and stubble burning.
---