India has not yet condemned the Russian invasion of Ukraine and it has been maintaining that the crisis must be resolved through diplomacy and dialogue.
---
Russian Foreign Minister Sergey Lavrov said there was no option other than the invasion of Ukraine ordered by President Vladimir Putin as the West was working to destroy Russia and undermine the world order.
---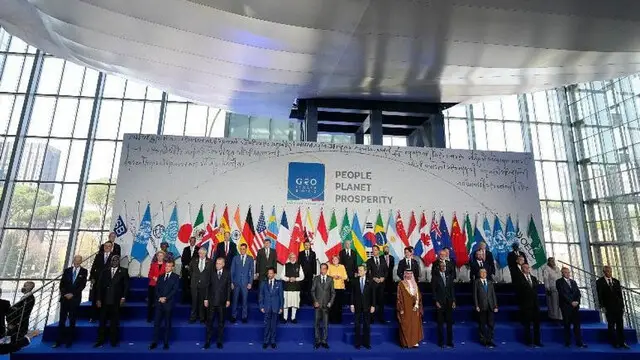 While Johnson's departure is unlikely to dent U.S. and European efforts to promote a tough line on Russia among other G-20 members, it will almost certainly be seen as a sign of weakness by China and Russia, both of which...
---
External Affairs Minister S Jaishankar and Sergey Lavrov have already met four times after the Ukraine conflict began in February.
---
Russian Foreign Minister Sergey Lavrov is in Cairo for talks on Sunday with Egyptian officials as his country seeks to break diplomatic isolation and sanctions by the west over its invasion of Ukraine.
---
U.S. Secretary of State Antony Blinken, Russian Foreign Minister Sergey Lavrov and Chinese Foreign Minister Wang Yi are set to attend the Group of 20 meeting in the Indonesian resort of Bali, which will set the stage for a...
---
Jaishankar's visit comes at a time when on Sunday it was reported that Russia was India's top crude supplier in October.
---
U.N. Security Council members widely agree the peacekeeping mission, known as MINUSMA, needs to continue.
---