The dream of crores of Ram devotees will soon be fulfilled and after years of controversy, Ram Lalla is now going to be seated in his grand temple in Ayodhya, Rai said.
---
Prime Minister Narendra Modi on Sunday offered prayers to Ram Lalla at Ram Janmbhoomi here.
---
The Babri Masjid in Ayodhya was demolished on December 6, 1992 in the culmination of BJP's Rath Yatra. Several BJP leaders were at the time accused in the demolition case which led to violent Hindu-Muslim clashes across the...
---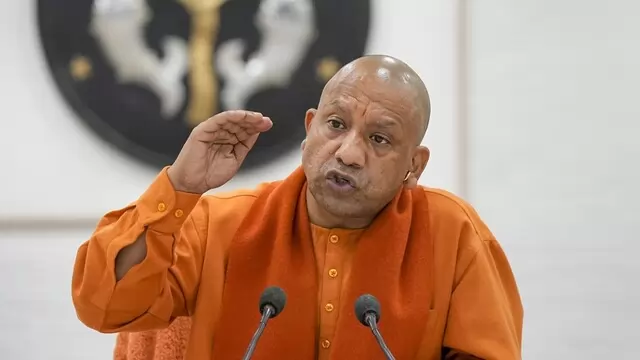 Yogi Adityanath who is the 'Gorakshpeethadhishwar' (head of the Gorakhpur-based 'Goraksha Peeth'), took the oath of office for Chief Minister of UP for the first time on March 19, 2017.
---
This will be PM Modi's first visit to Ayodhya after he laid the foundation stone for the temple in 2020. 
---
Uttar Pradesh Chief Minister Yogi Adityanath visited the Ram Jnmabhoomi site and took stock of the temple construction work.
---
A new idol of Lord Ram will be installed at the sanctum sanctorum of the grand Ram Temple here at a height of nine feet and the finest sculptors will be engaged for it
---
Despite assurances by the former prime minister Atal Bihari Vajpayee who emphatically said 'We will not let another Ayodhya happen', the country may be moving towards another Ayodhya.
---