A Sukhoi 30MKI and a Mirage-2000 aircraft of the IAF crashed in Morena district of Madhya Pradesh during a routine training mission on Saturday, resulting in the death of a wing commander while two other pilots ejected...
---
Hundreds of passengers and family members at Delhi airport demanded refunds or alternate arrangements after Lufthansa flights were cancelled.
---
In a statement, SpiceJet had said on take-off, the cockpit crew suspected a bird hit on engine 1 during rotation of the aircraft, which was flying from Patna to Delhi. There were 185 passengers on board.
---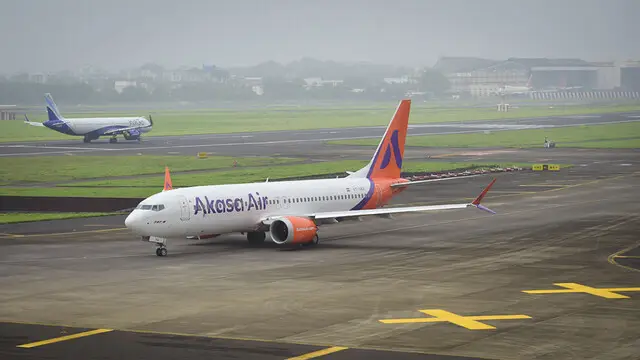 The flight was on the runway preparing for takeoff when the snag was noticed and the pilots sought permission to return, the official said.
---
On September 7, the services will be stopped
---
All airport operators must increase announcements and surveillance to ensure that passengers at terminal are wearing face masks properly and following COVID-appropriate behaviour at all times within the airport premises, it...
---
People's Liberation Army Navy (PLAN) is struggling to meet increased demand for qualified ship-borne fighter jet pilots to operate the specially made J-15 jets for the aircraft carriers.
---
Directorate General of Civil Aviation (DGCA) had last month barred 90 SpiceJet pilots from operating Boeing 737 Max aircraft after finding them improperly trained.
---