On Tuesday, Pakistan's highest election authority declared Imran Khan, the former prime minister who is currently imprisoned, ineligible to run for office for the next five years due to his conviction in a corruption case.
---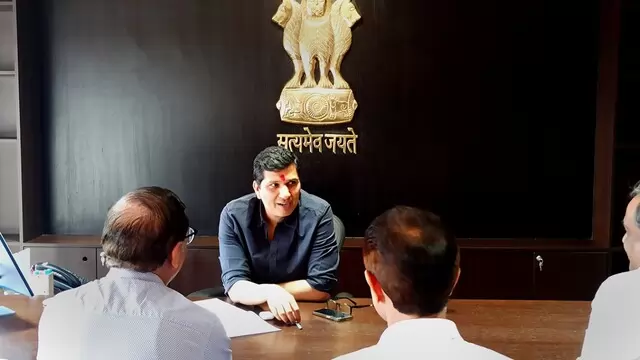 On Wednesday, Delhi Cabinet minister Saurabh Bharadwaj filed a police complaint, alleging a conspiracy behind Special Secretary (Vigilance) YVVJ Rajasekhar's claim that sensitive files and documents were removed from his...
---
If you spend a lot of time sitting on your chair and have work from home, you need a comfortable chair with maximum lumbar support and a supportable ergonomic design. It will care for your health and make work easier without...
---
Following searches, DMK leader K Ponmudy was taken to the Enforcement Directorate's office in Tamil Nadu on Monday night. 
---
As Siddaramaiah took office as Chief Minister and D K Shivakumar took office as Deputy Chief Minister, Congress leaders and party cadre in coastal Karnataka celebrated the new government's formation.
---
A memorandum of understanding will be signed in this regard, said West Bengal Chief Minister Mamata Banerjee on Monday.
---
On Thursday, Delhi residents are expected to get some relief from the scorching heat in the next few days with light rains and thundershowers in the offing, the weather office said.
---
According to a police officer on Sunday, the statements of six people who were contacted by the man accused of making extortion calls to Nitin Gadkari's office a couple of weeks ago have been recorded.
---