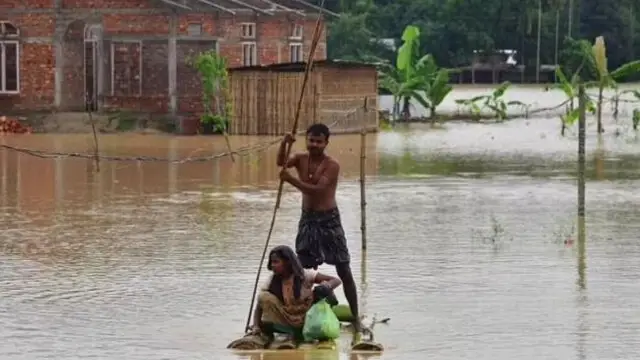 Assam Floods: In the last 24 hours, floods due to heavy rains in the state were reported from four districts comprising at least eight revenue circles of nearly 50 villages, the officials said.
---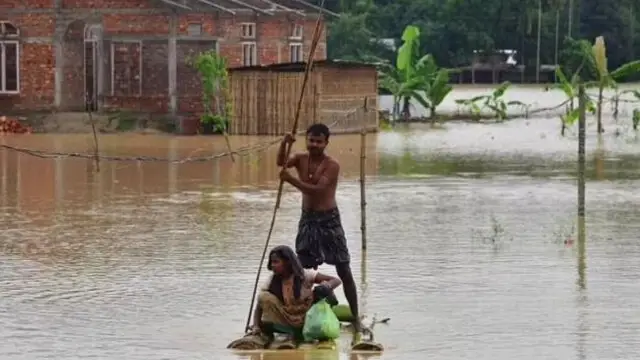 The flood situation in Assam continues to improve while over 90,000 people are still reeling from the aftermath of the severe flooding in the state.
---
An official bulletin reports a marginal improvement in the flood condition in Assam despite the surmounting loss of lives and properties.
---
The families of the workers who were killed received ex-gratia of Rs two lakh each while the injured were given Rs 25,000 each from the Chief Minister's Relief Fund.
---
Assam flood: The officials said all rivers in the state are flowing below danger mark, even as over 6 lakh people continue to suffer due to the floods.
---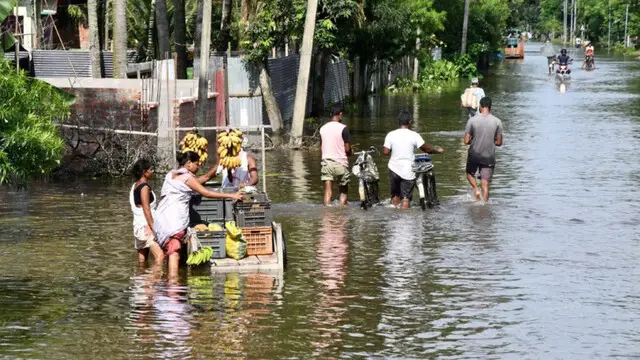 The authorities are running 295 relief camps and distribution centres in 16 districts, where 1,35,166 people, including 40,920 children, have taken shelter. The administration has distributed 596.39 quintals of rice, dal and...
---
Assam Floods: Cachar is the worst hit district with over 12,600 people suffering, followed by Morigaon where more than 3,500 persons are affected and Tamulpur with nearly 900 people still under waters, the officials said.
---
At least three people were killed in landslides in the Dima Hasao district of Assam.
---