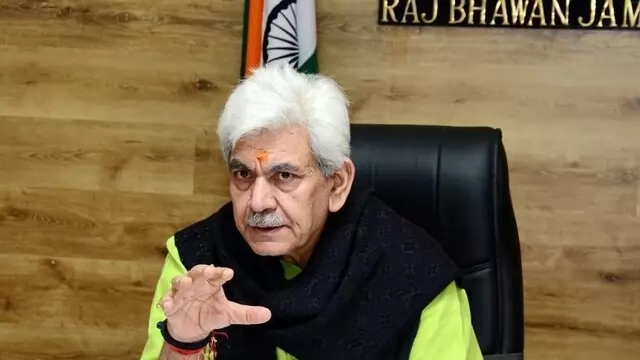 Jammu And Kashmir LG Manoj Sinha said Mahatma Gandhi's only qualification was a high school diploma, while he qualified to practice law but didn't have a law degree.
---
After chairing a meeting of all parties in Jammu and Kashmir except for the Bharatiya Janata Party (BJP), J&K National Conference chief Dr Farooq Abdullah said assembly elections and restoration of statehood will be on the...
---
The J&K administration gave a contract to Aptech Limited whose name has come up in several recruitment scandals in India.
---
Jammu And Kashmir: LG Manoj Sinha said the retrieved land will be used for driving industrial revolution and creating facilities for people.
---
While inaugurating the special governance camp for displaced persons of Pakistan occupied Jammu and Kashmir, Lieutenant Governor Manoj Sinha said the displaced families of PoJK have suffered a lot. He also added that PM...
---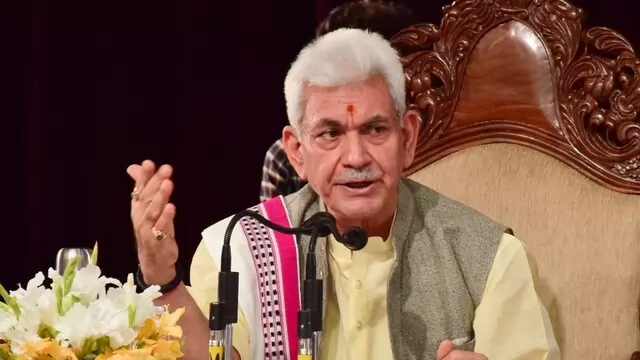 Jammu and Kashmir Lieutenant Governor Manoj Sinha on Sunday said over 30,000 vacant government jobs have been filled in the last three years, while over six lakh youths have been given technical and financial support to...
---
Jammu and Kashmir Lt Governor Manoj Sinha on Monday said some politicians are trying to mislead the public by their false narratives to regain the ground they lost after August 5, 2019, in a veiled attack on the National...
---
The organisation said that they take strong note of the situation in the valley and urged the PM and home minister to intervene on a high level
---