As per reports, amongst the ten bills, two each were adopted by the House in 2020 and 2023, six others were passed last year. The bills reportedly aim to clip the powers of the Governor by elevating vice-chancellors of...
---
As per media reports, cheques of Rs one lakh were handed to wach of the six Kalaimamani awardees by Chief Minister M K Stalin  as a token gesture at a function held at the Secretariat in Chennai while five folk artists...
---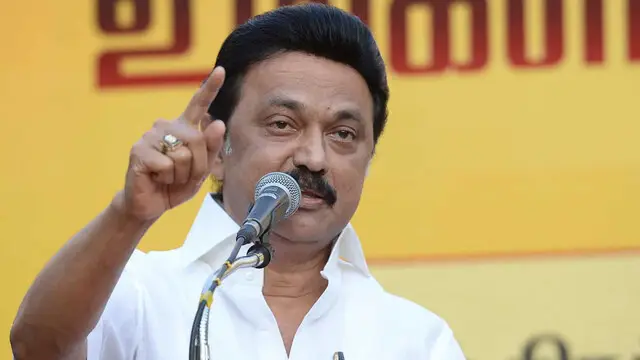 M K Stalin on Sunday took aim at the Bharatiya Janata Party at the Centre, citing a report by the Comptroller and Auditor General. 
---
It has been told that the flyovers will be built at a cost of ₹275.50 crore. The primary objective behind the construction of the two flyovers is to decongest vehicular traffic at the two important junctions.
---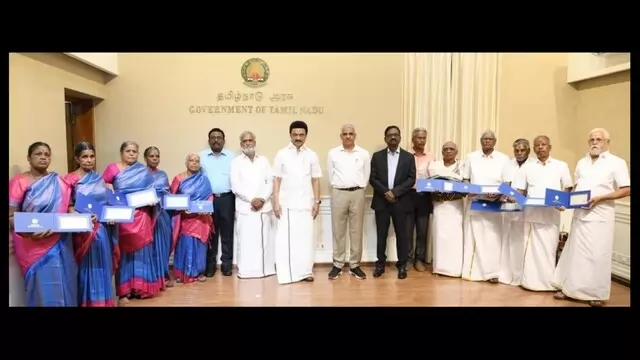 Tamil Nadu chief minister MK Stalin yesterday handed over the cheques at the Secretariat to five pensioners and five beneficiaries of family pension. According to an official release, a total of 2,454 pensioners and 304...
---
Chief Minister M K Stalin praised prodigy R Praggnanandhaa for his excellent performance at the 2023 FIDE World Cup and said the entire nation was proud of him. 
---
Tamil Nadu Minister for Youth Welfare and Sports Development Udhayanidhi Stalin said the government would scrutinise the appeal and resolve the issues by November 30.
---
Implementing green initiatives in districts is one of the key objectives, under which 40 "green fellows," have been selected by knowlege partner of the programme, state-run Anna University's Institute of Energy Studies.
---