The meteorological department has forecast very heavy rainfall on Tuesday in the Bapatla, Krishna and West Godavari districts
---
The system is likely to move initially north-northwestwards towards eastcentral Bay of Bengal till May 11.
---
The study has also predicted a possible increase in the maximum temperature to the tune of 1.7 degrees centigrade and also in the minimum temperature an increase by 1.9 degree centigrade, which indicates that there is a...
---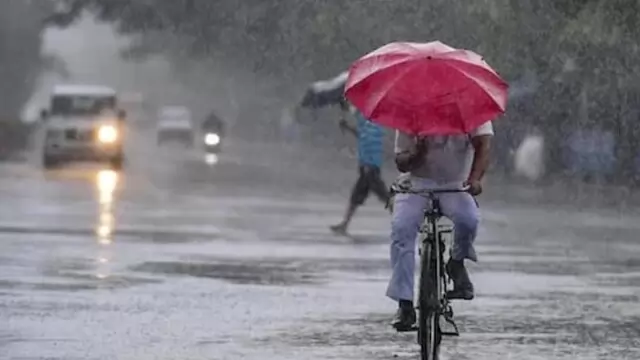 An IMD bulletin said that the LOPAR was formed under the influence of cyclonic circulation over the Bay of Bengal and under its influence squally weather with gusty surface wind speed.
---
Fishermen and small ship, boat and trawlers were advised not to venture into the southeast Bay of Bengal and adjoining areas of Andaman Sea from Sunday onwards, and into southeast and adjoining central Bay of Bengal and...
---
The Indian Meteorological Department here said rains are expected in the next 48 hours till the cyclonic system over the Bay of Bengal weakens further.
---
IMD forecast more rain as the cyclonic circulation over northwest Bay of Bengal is likely to intensify into a low pressure area in the next 24 hours.
---
It is likely to move west-northwestwards and gradually concentrate into a depression over central parts of south Bay of Bengal by November 19.
---