The Udupi video recording incident took a communal turn on social media after some claims emerged that the videos of Hindu women were circulated among Muslim men. Multiple media reports quoting police sources said that...
---
While the rest of the Karnataka supported Congress and gave the party a thumping majority, the coastal Karnataka region, where the Sangh Parivar unabashedly pushed hardline Hindutwa, refused to follow the trend.
---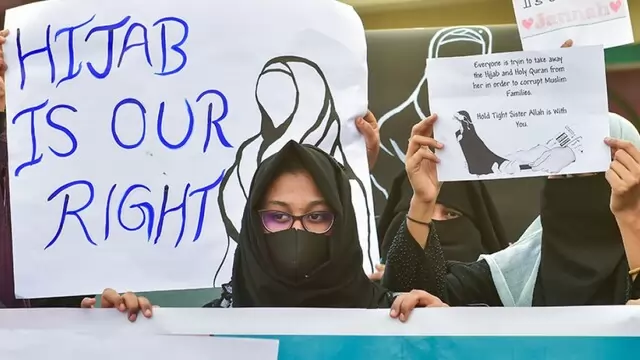 On International Women's Day, many Muslim students are awaiting a decision by the Supreme Court in response to a plea seeking permission to sit for exams that are beginning on March 9 (from tomorrow), while wearing...
---
Karnataka Minister Priyank Kharge on Wednesday said the orders and legislations enforced under the previous BJP regime like school textbook revision and anti-conversion laws, which are against the state's interest, would be...
---
Over the past few years, women in India and across the world have fought for their rights -- be it regarding the right over her body, their right to enter a temple, gender justice, reproductive rights etc.
---
Earlier today, the Supreme Court said that it will set up a three-judge bench to hear a plea of Muslim girl students to sit for examinations in Karnataka government schools while wearing hijab
---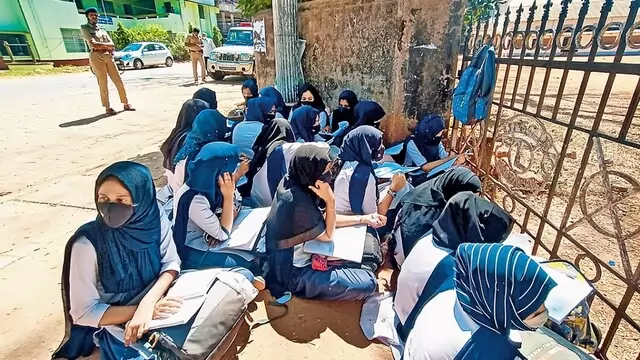 Kaneez Fatima of Congress had said they were 'ready to go to any extent to protect our rights to wear our traditional attire' during last year's hijab protests.
---
Previously, on January 23, the CJI had agreed to consider the request for urgent listing, after Senior Advocate Meenakshi Arora mentioned the urgency of the situation considering the upcoming examinations
---