Leader of the House and Union minister Piyush Goyal demanded that Gandhi come to the House and apologize for his rubbish statements made in London.
---
The controversial BBC documentary titled "India: The Modi Question" pertains to the 2002 Gujarat riots when PM Narendra Modi was the chief minister of that state.
---
On Saturday, Newly-appointed governors of various states called on Vice President Jagdeep Dhankhar.
---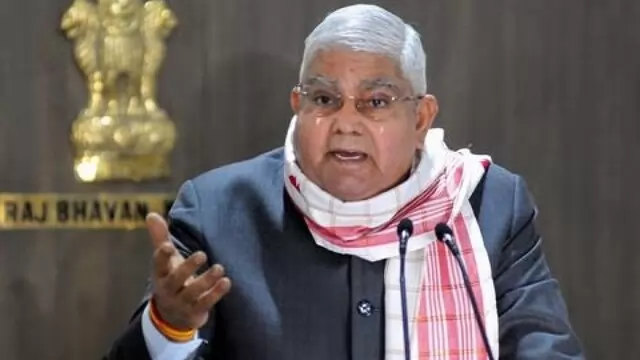 The Congress' reaction came after Vice President and Rajya Sabha Chairman Dhankhar attacked Gandhi for his comments regarding microphones being turned off in Parliament, and said he would be on the 'wrong side' of the...
---
Denmark's royal couple is learnt to be accompanied by Foreign Minister Lars Løkke Rasmussen, Environment Minister Magnus Heunicke and Minister for Climate, Energy and Utilities Lars Aagaard.
---
The plea comes at a time when the judiciary has come under repeated attacks by the executive. 
---
By appointing officers from his personal staff, the chairperson is attempting to keep a close watch on various committees, the opposition leaders said.
---
A release from Assistant Registrar of the university K Mahesh on Thursday said that the convocation would be held at the Jawaharlal Nehru auditorium in the university. The Vice President would also declare open four academic...
---