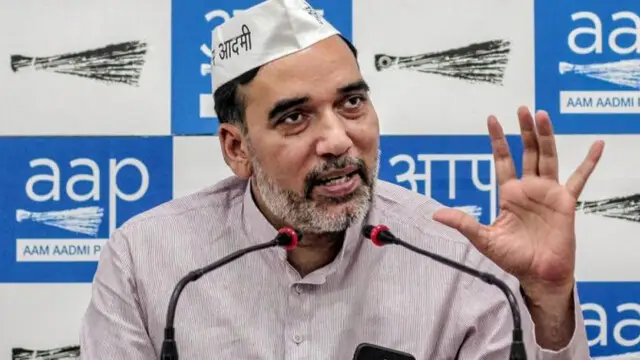 Delhi Environment Minister Gopal Rai said the BJP should stop considering air pollution as a problem of a particular political party or of particular states.
---
Mumbai Fire Brigade reported 85 fire incidents during Diwali celebrations, of which 37, or nearly 44 percent, involved crackers.
---
Delhi's air quality turned 'very poor' on Monday amid an increase in stubble burning, bursting of firecrackers and moderately unfavourable meteorological conditions which allowed the accumulation of pollutants.
---
The incident occurred at around 8.30 pm on Monday in Babarpur area, they said The woman, identified as Rajesh, lived with her family on the first floor of a building where the incident took place, they said. 
---
On Monday night, people in Delhi flouted the ban on firecrackers with impunity. PM2.5 concentration at most places in the capital was over 550 micrograms per cubic metre by 1 am.
---
Despite legal deterrent in place to discourage people from doing so, by dusk, residents in many neighborhoods, including some areas in south Delhi and northwest Delhi, had started bursting crackers. Even high-intensity...
---
Delhi's air quality improved on Wednesday morning due to favourable wind speed but it remained in the 'poor' category. The AQI stood at 255 at 10.10 am, improving from 303 at 4 pm on Tuesday. It was recorded at 312 at 4 pm...
---
Delhi had recorded an AQI of 382 on Diwali last year, 414 in 2020; 337 in 2019; 319 in 2017; and 431 in 2016, according to the Central Pollution Control Board data.
---